Profile

RISING STAR
keep your eye on me
Free Account
Created on 2012-01-31 21:29:12 (#1466544), last updated 2012-01-31 (294 weeks ago)
306 comments received, 0 comments posted
16 Journal Entries, 6 Tags, 0 Memories, 15 Icons

About

Mini Bio
My mother is Indian and pretty traditional. My father is German and very americanized. I take after Daddy much to Mom's chagrin. (I mean, you should see her trying to drag me to temple during Diwali. Total disaster.) I was born in Houston, Texas, about five months after my parents got married. Scandalous, I know! I tease my mother about being a slut, but I think there were "circumstances" that neither of them want to tell me about. It's also why I think Mom can be kind of tough on me when it comes to being traditional. Somewhere along the line, she went astray and she's trying to make up for it by nagging me to have no life. Dad's really cool, though, and lets me get away with pretty much anything. Not that I take advantage. Much.
We moved to Toledo, Ohio when I was five because Dad's company expanded and wanted him to be the number one man at the new place, blah blah business talk. They're still there. I'm currently attending NYU, majoring in drama with a minor in dance. This is because I want to break my mom's heart and end up slinging hash for a living. That is exactly what she told me, I kid you not (but she's easing off now since I'm making it clear I'm pretty serious about it). Life's too short to not do what you love, right? And when my name's in lights, Mom and Dad'll always have seats in the front row. (I should write that down for my Tony acceptance speech.)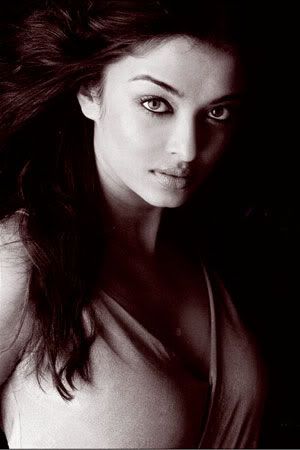 pseudomonasme scripsit anno 2005
Reva is an original character and this journal is for writing and RP purposes only. Reva's avatar is Aishwarya Rai, and this LJ is not affiliated with Ms. Rai in any way.

Connect

People
[View Entries]

Communities
[View entries]

Member Of (2):

Subscriptions (4):

Administrator Of (0)

Feeds
[View Entries]

Subscriptions (0)

Linking
To link to this user, copy this code:
On Dreamwidth:
Elsewhere: